Become a Member
The U.S. Roundtable for Sustainable Beef is a multi-stakeholder initiative developed to advance, support and communicate continuous improvement in sustainability of the U.S. beef value chain. The USRSB achieves this through the leadership, innovation, engagement and collaboration of its members as they demonstrate their commitment to continuously improving the sustainability of beef. Membership also provides an opportunity to engage with leaders throughout the beef value chain to shape the dialogue of beef sustainability and contribute to the long-term viability of the U.S. beef industry.
Current Members
The USRSB membership is comprised of the following five constituencies: Producers, allied industry, packers/processors, retail/foodservice and civil society. To view the full list of current members, please click on one of the following industry sectors: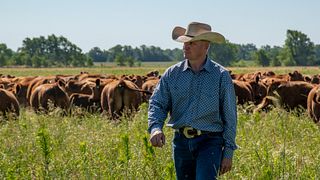 Producers
Individuals, organizations and associations of people who are actively engaged in the ownership and management of cattle used to produce beef.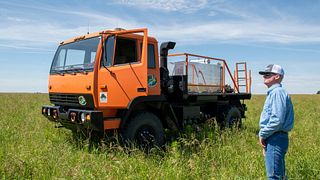 Allied industry
Organizations and associations of people who supply the beef value chain with goods and services, including but not limited to financial institutions.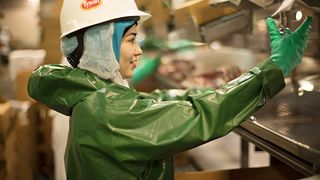 Packers & processors
Organizations and associations of people who process cattle and beef into saleable product.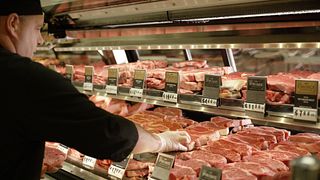 Retail & foodservice
Organizations and associations of people who bring beef and beef-related products to consumers.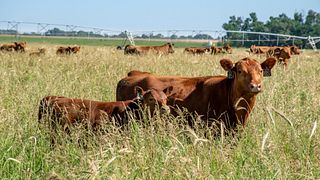 Civil society
Academic institutions, non-government and non-commercial institutions, foundations, alliances and associations with a stake in the beef value chain
Member Responsibilities
Members are required to adhere to U.S. anti-trust laws and must support and publicly advocate for all elements of the vision and mission of the U.S. Roundtable for Sustainable Beef. Members must demonstrate their desire and ability to engage in constructive dialogue in furtherance of the USRSB's goals. Members are responsible for ensuring that their commitment to the objectives of the USRSB are substantiated by adequate financial and personnel resources within their organization, noting that the USRSB supports engagement from differing perspectives where constructive conflict is welcomed as long as it is in furtherance of the organization's vision and mission. Specific membership responsibilities include:
Adherence to U.S. anti-trust laws
Support and publicly advocate for all elements of the vision, mission and work of USRSB
Support and contribute to the outcomes of the working groups
Provide leadership in and from your area in the beef value chain
Be a member of one of the five identified beef value chain constituencies
Pay annual membership dues. (Oct. 1 - Sept. 30 fiscal year.)
Annual Membership Dues
Dues based on Constituency and Annual Gross Revenue
Associations
< $2 million
$1,000
---
$2 million - $10 million
$2,500
---
Allied Industry
< $5 million
$5,000
---
$5 million - $100 million
$10,000
---
Associations
< $2 million
$1,000
---
$2 million - $10 million
$2,500
---
Processor
< $5 million
$5,000
---
$5 million - $100 million
$10,000
---
Associations
< $2 million
$1,000
---
$2 million - $10 million
$2,500
---
Retail
< $5 million
$5,000
---
$5 million - $100 million
$10,000
---
Associations
< $2 million
$1,000
---
$2 million - $10 million
$2,500
---
Civil Society
< $5 million
$1,000
---
$5 million - $100 million
$2,500
---